APPA has made significant changes to the APPA website which now includes a new APPA Search and Members Home area to better service the APPA community. APPA has also streamlined the product data flow from suppliers to distributors with API (Application Programming Interface) technology.
APPA Search is now fully integrated to the new APPA website via the new Members Home area. Click here to watch the New APPA Search Overview video, which will help you navigate the new website quickly and easily.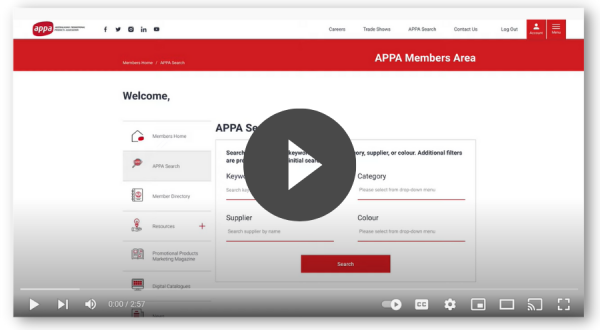 This has been a huge project for the team at APPA, and APPA will continue to add further functionality to the site throughout the coming weeks and months.
Please note, APPA Search can only be accessed by existing APPA members who are logged into the website. If you are a member and do not have your login details, please email info@appa.com.au.