We are thrilled to announce the release of the highly anticipated Promo Show 2023 Catalogue! Packed with 78 innovative and exciting products, this catalogue showcases the best of the best from the recent Promo Show event held in Sydney.
The digital flipbook showcases newly released items from more than 25 Promo Show exhibitors and is a handy resource for distributors unable to attend the event as well as nostalgic attendees eager to relive their experience at the show.
Click here to view or download the catalogue.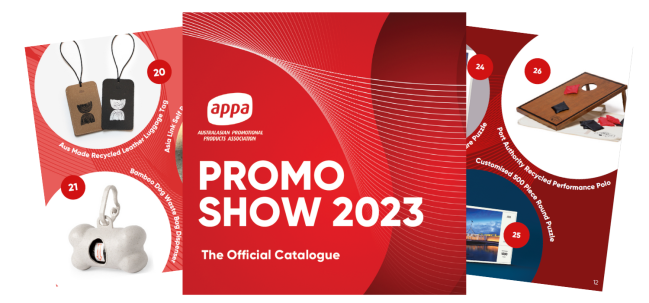 Please click here to download the accompanying Supplier Guide.